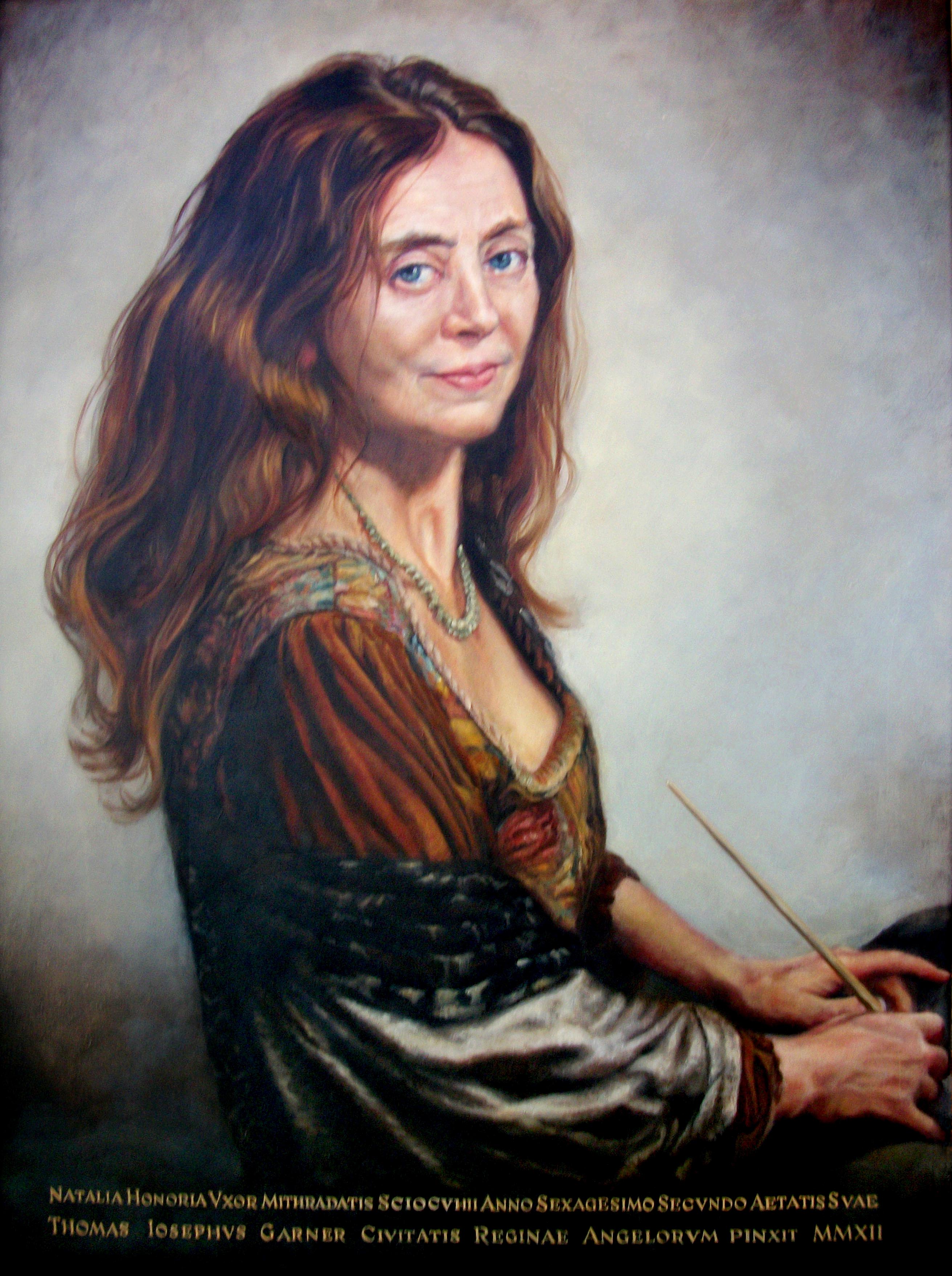 Natalie Honoria Shokoohy BA, MA, PhD
Fellow of the Royal Asiatic Society
Portrait by Thomas Garner, 2012, oil on canvas, 460 x 610 mm
Natalie Shokoohy was born in 1951 in a distinguished, liberal and learned family. Her father George A. W. Lawrence had a profound love for the arts and translated Alexis de Tocqueville's Democracy in America, as well as books on art. Her mother Olga, who taught Russian and French, was a daughter of count Pyotr Petrovich Shilovsky who, apart from his duties in the Imperial Court of Russia, including the Governorship of Kostroma and Olonets, was a scientist, specialising in the gyroscope. His well-known invention of a two-wheeled gyrocar was demonstrated in London in 1914, well before his immigration to Britain.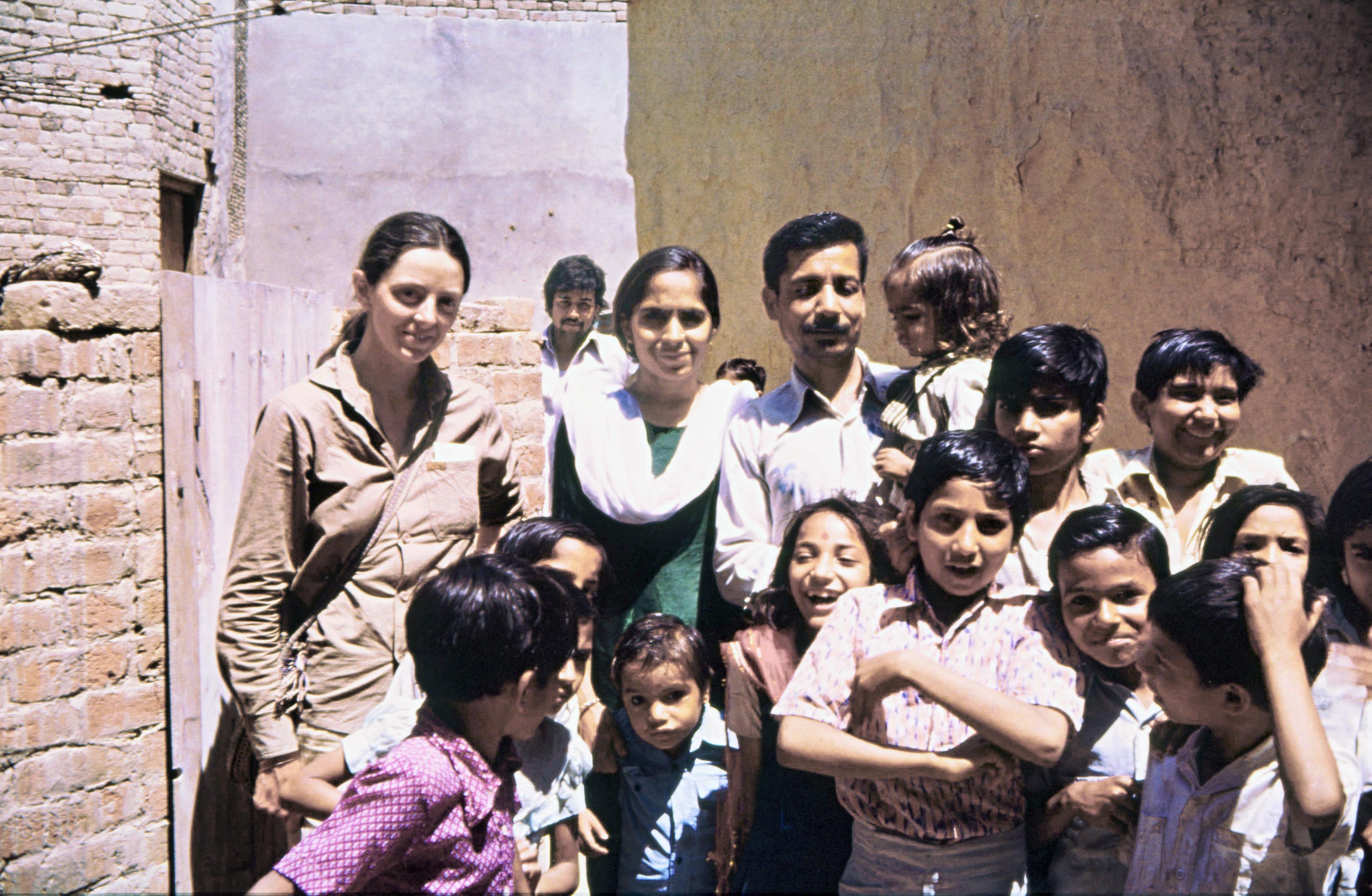 With the residents of a former mosque

in Hisar, and their neighbours, 1981.






In spite of the family's background as a child she attended a small local primary school near Bath sharing her early education with the local farmers' children. Later, however, she completed her school education at Roedean. Her family connections with India go back to the eighteenth century, and she spent the academic year 1967-8 as a teaching assistant at the Lawrence School, Sanawar, originally founded by her ancestors Sir Henry Montgomery Lawrence and Honoria Lawrence in 1847 for the children of British soldiers in India. Since India's independence it has continued to be regarded as one of the leading schools of India. During this year she had her first opportunity to travel to many parts of India.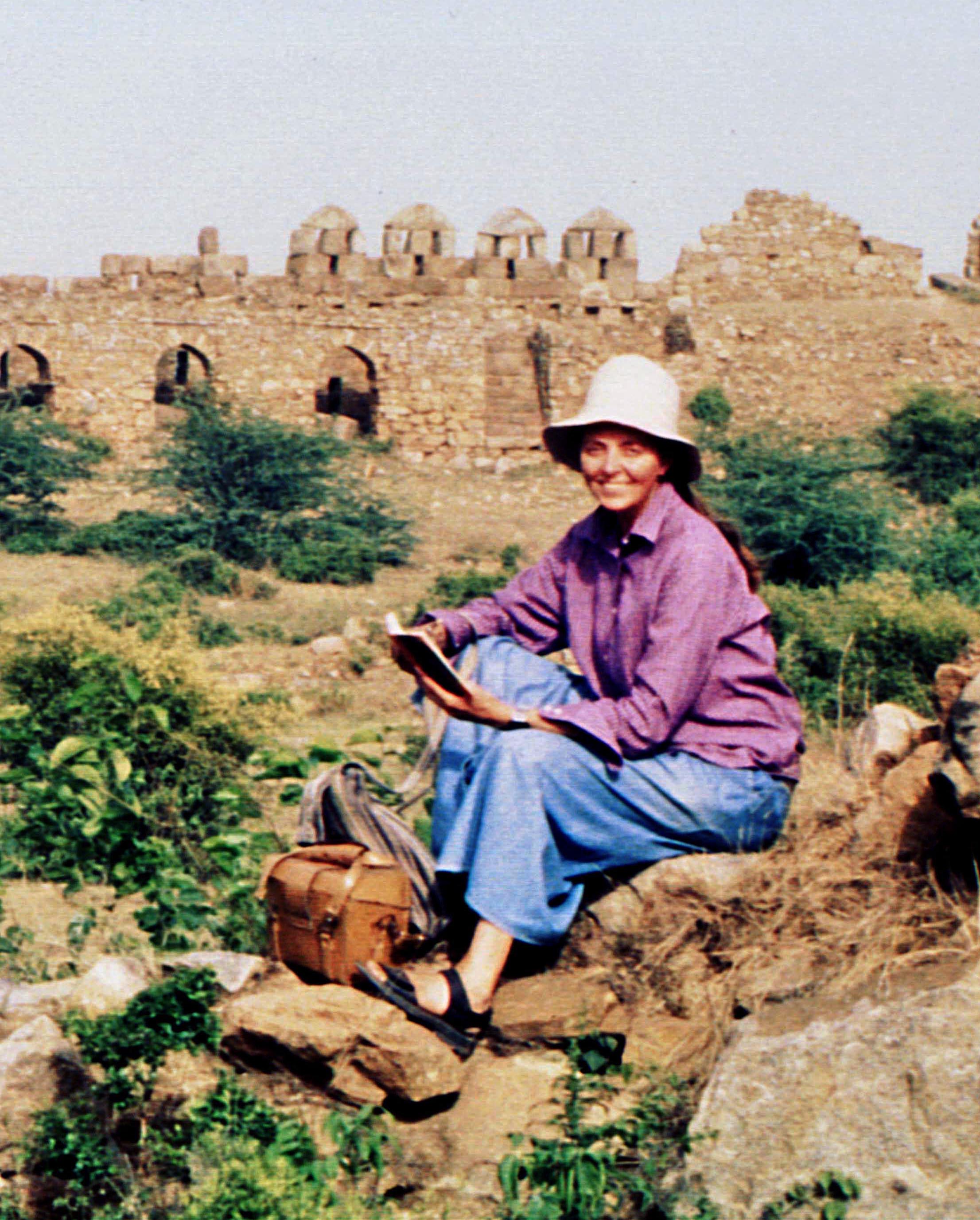 During the survey of the palace of
Adilabad near Tughluqabad, 2004


To pursue her interest in the arts she joined the Fine Art Department of the University of Reading, but dissatisfied with the trends in art of the time left the course and focused on studying Urdu and Persian, as well as Middle Eastern and South Asian art and architecture at the School of Oriental and African Studies (SOAS), University of London (BA Hons. 1982). During her studies at SOAS she met and married her colleague Mehrdad Shokoohy, and together with her husband continued her studies and research on South Asian art and architecture.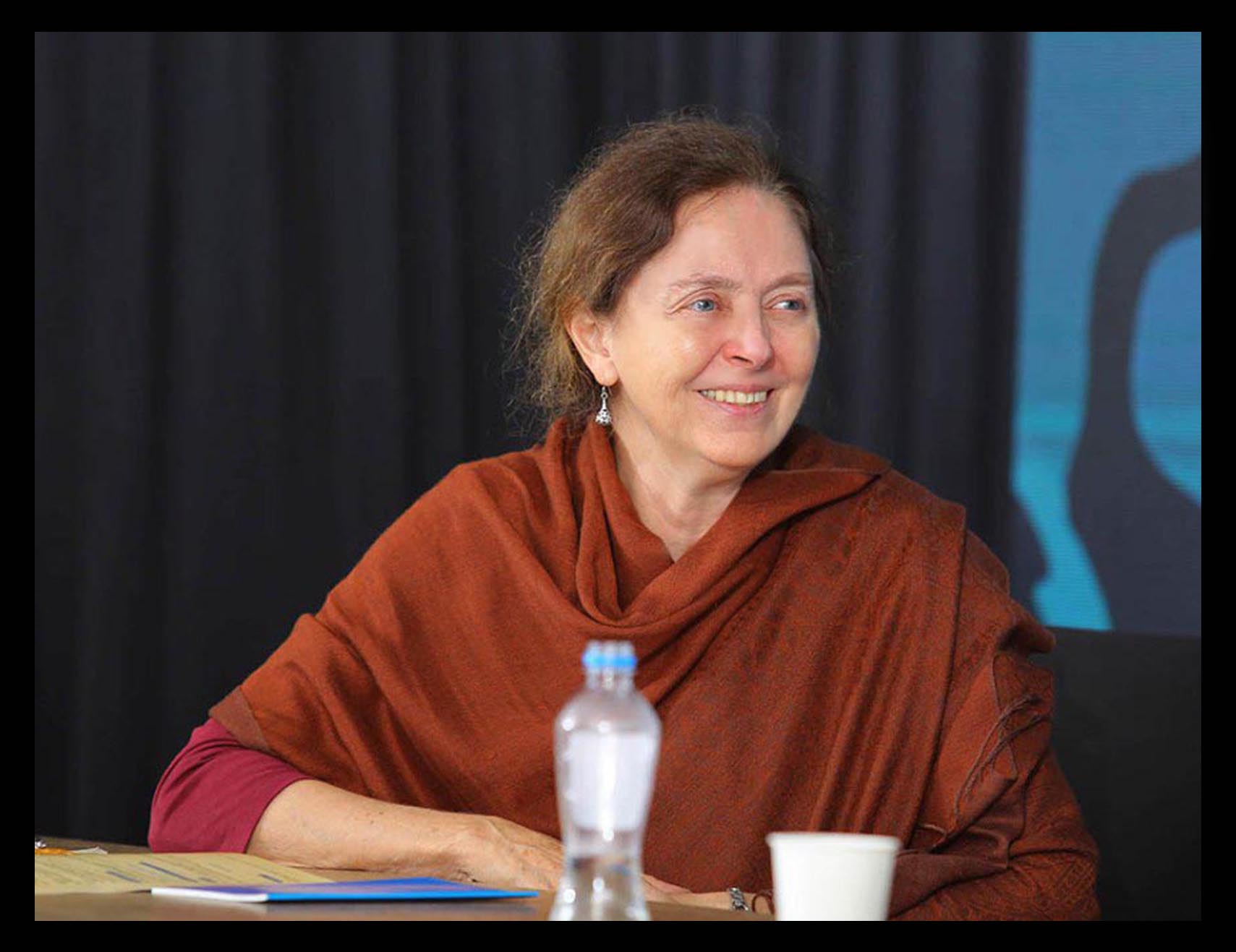 Chairing a session of the Second International Ibn Battuta
Conference, Calicut, Kerala, 4-8 December 2018.


She completed her MA thesis: "The development of architectural design in the early Islamic Architecture of India (12th-13th century)" at the Royal College of Art (1986) and her Doctoral Thesis entitled "Auhadi and Lodi Architecture of Bayana, Rajasthan (1400-1526)" at London Metropolitan University (2005).

Natalie and Mehrdad Shokoohy continue working as a team and she has been closely involved in all projects, including those where her name is not given as an author.